FUTSAL IS BACK IN ENGLAND – and this weekend we saw it return with a bang! The first organised adult futsal competitions in England since all of the leagues were suspended in March 2020 due to COVID-19 were able to take place outside. The only opportunity adults have had to play since then was during last autumn when there were a few one-off events, such as Save Futsal, and for players at those clubs who organised training sessions outdoors. LNFS England has encouraged Return to Play with a grant scheme to help support outdoors events around the country until indoors adult matches can restart next month.
Reading Royals Women's Tournament
Saturday saw the return of competitive futsal to the Reading area, with Reading Royals Women's side hosting the University of Derby and Bedford Futsal teams in a round-robin tournament on an outside pitch. The English weather didn't dampen spirits as all three teams put in some great performances to celebrate the return of team sports.
The University of Derby and Bedford kicked off the competition, with the latter coming out as 2-0 victors. The Royals then started their day with a 3-0 win over the university side, with goals on their debuts for both Sammy Nazif and Louise Pullan as well as prolific goalscorer and vice-Captain Alicia Povey. The winning feeling didn't last too long though, as the well-drilled Bedford side beat the hosts 1-0 in a hard-fought match.
The second round of matches finished in much the same style as the first, with Bedford overcoming the University of Derby and Reading, 2-0 and 3-2 respectively, while the Royals beat Derby 2-1. A particular shout-out to Bedford's shot-stopper Nicole Raffermati who was especially commanding on the court, only conceding two goals all afternoon and sealing her team's victories.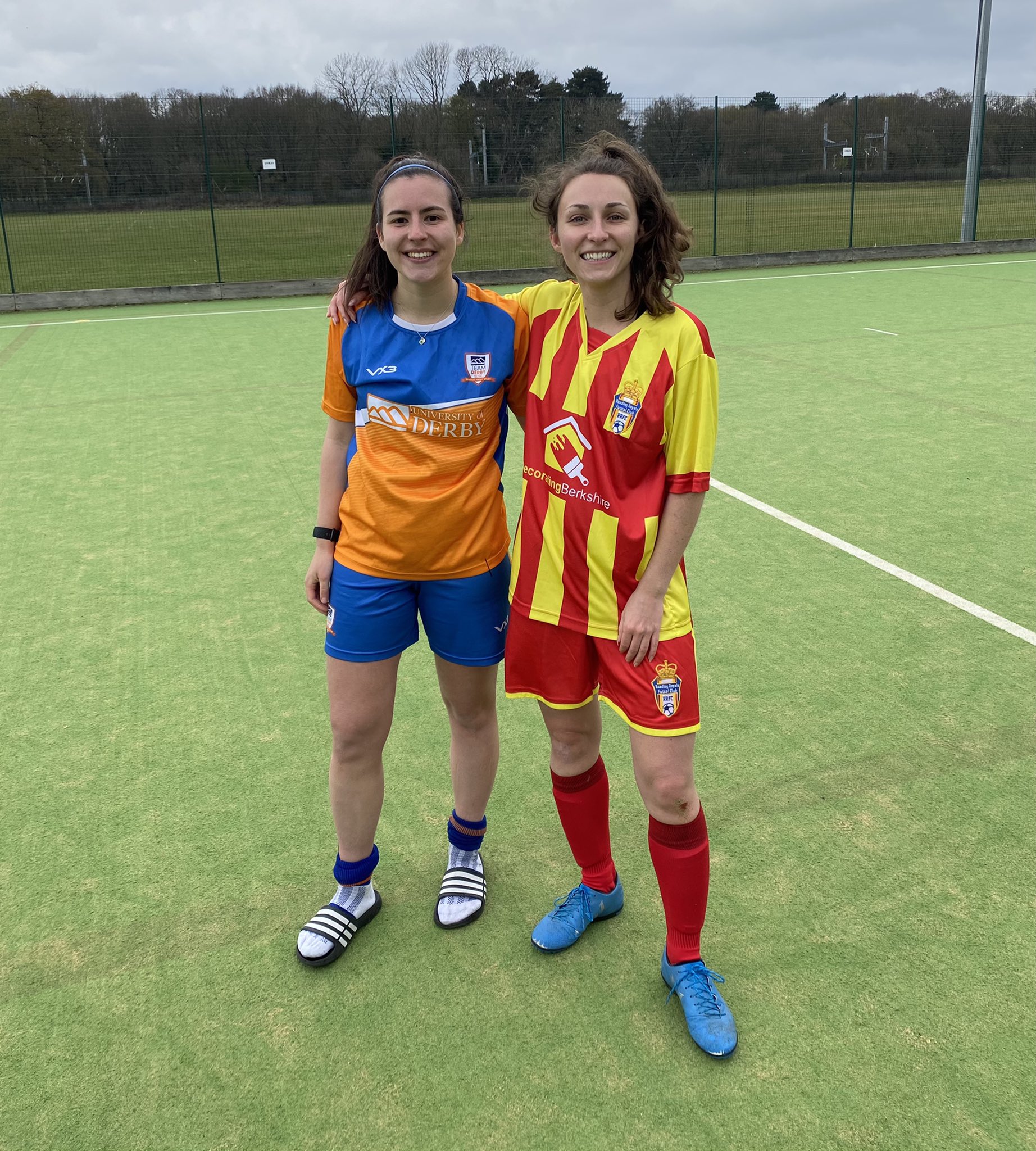 Futsal Premier League & London Futsal League
The first proper competitive men's matches since March 2020 began on Sunday, with a competition organised by the London Futsal League (LFL) starting in the morning, followed by The Futsal Premier League (FutsalPL) running through until the evening, held at the outdoor Futsal Arenas court at Westway, London, and supported by LNFS England. Quite a few LNFS England clubs are involved in these competitions and it's great to see them active after such a long period without playing futsal.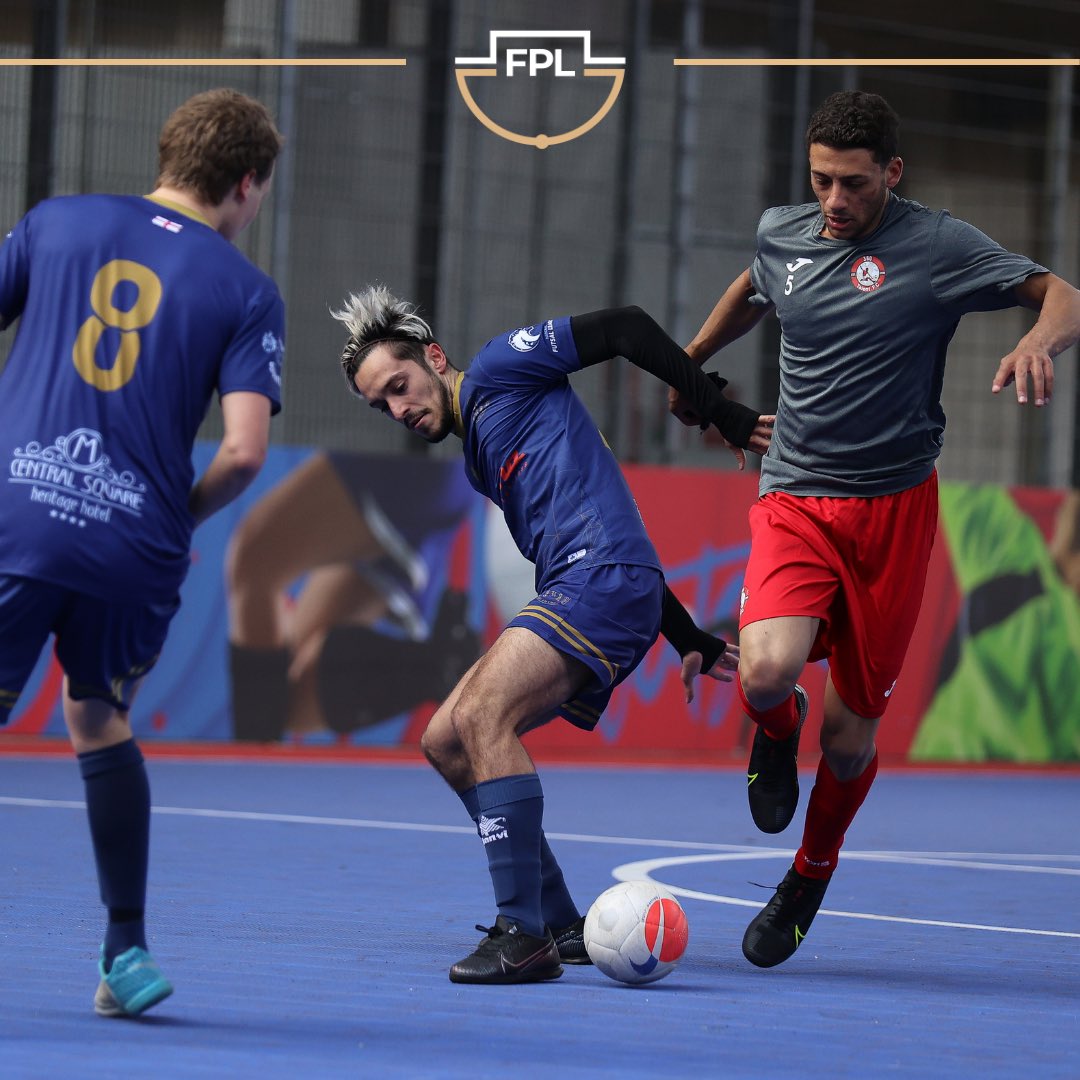 The LFL began with fixtures involving InterGen, West London, Old Boys, & Newham Reserves from LNFS England, and some new teams just starting their futsal journeys. The four matches saw a combined 48 goals during 3.5 hours of futsal involving over 70 players.
The FutsalPL had some excellent fixtures involving many of the best teams in the South of England.
ProFutsal Blue defeated Cambridge 6-1 in what was a dominant start for them and the tournament as a whole.
Current LNFS England Premiership South champions Reading Royals began with a fixture against ProFutsal's Development side, with both sides featuring many young players. The two young teams matched up well and a tightly contested first half saw a string of phenomenal saves from young Pro keeper Meisel. The second half opened up with the Royals making their experience count, eventually winning 9-4.
Brunel Futsal Pro, a new LNFS England team for next season, lost their opening match 6-2 against the 360 Talent Soccer Academy. Brunel had started the match well and looking comfortable with a 2-0 lead early in the second half. Four goals in five minutes from 360 turned the match on its head and a deflated Brunel who were missing several players briefly rallied only to concede a further two goals late on.
A match of the day ended up being Wessex's 1-0 win versus ProFutsal Gold. Jordan Matthews was the league's top scorer last season and his goal set Wessex on their way here, backed up by a brilliant defensive effort by Wessex to shut out the Pros – we all know how tense and exciting low scoring matches like this can be, especially with Wessex defending their one goal lead for most of the game.
Arguably another match-up of the day involved East London's biggest club Genesis and their local rivals Newham and it also didn't disappoint. Genesis eventually prevailed as 3-2 winners despite missing several key players, after coming back from behind thanks to a 10m penalty rebound in the final minutes. Newham had also seen a 6m penalty saved earlier in the match.
The final match was another tense and tight low scoring fixture with the University of Hertforshire beating London International 2-0.
This is how the group tables look after the first matchday: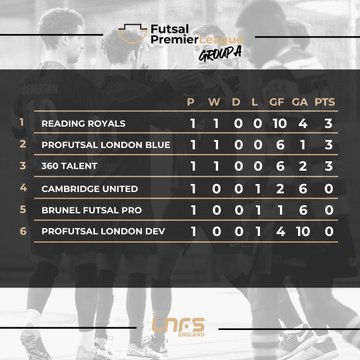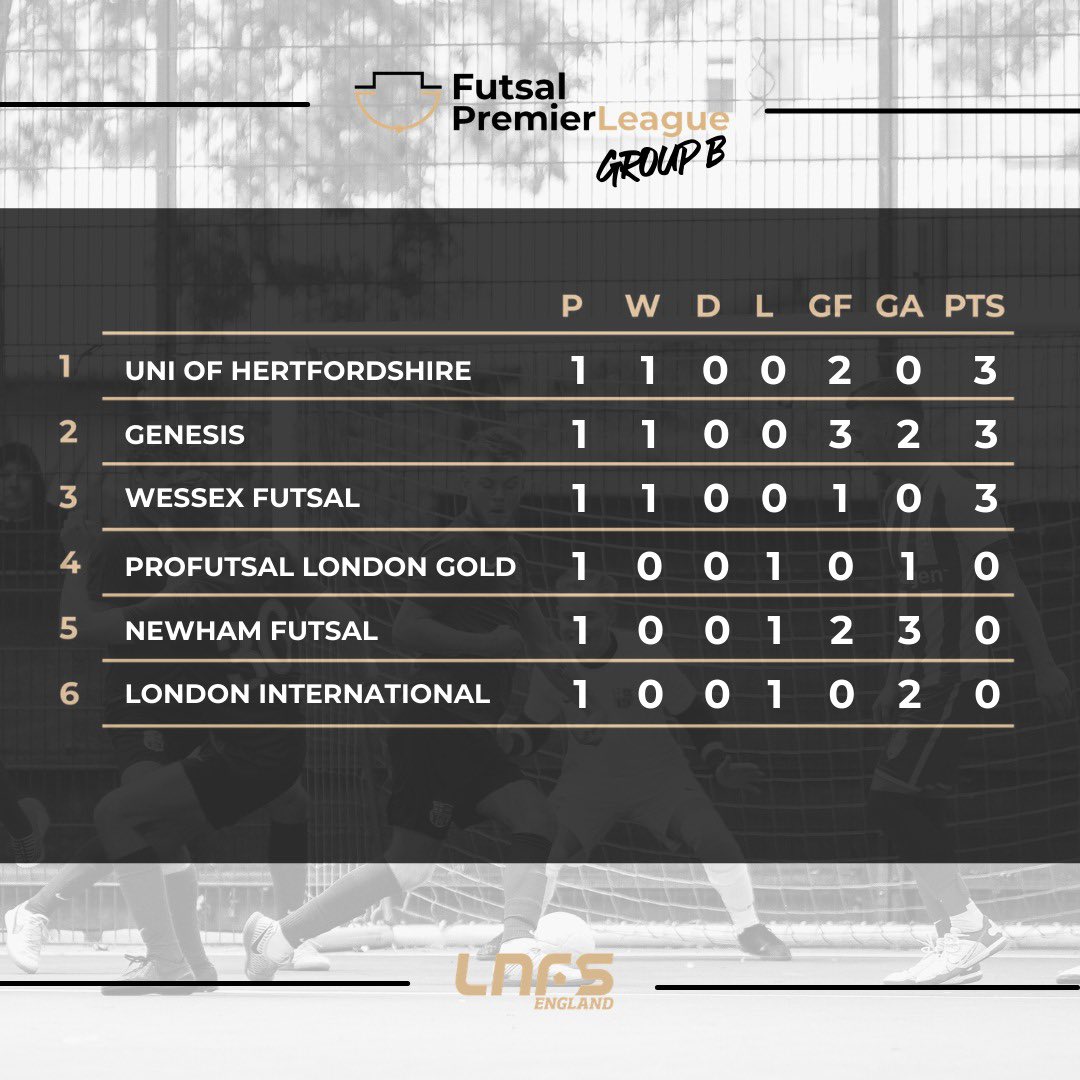 In the coming weeks, more futsal events will be either starting or continuing around England and we'll be sure to keep you updated with their progress.